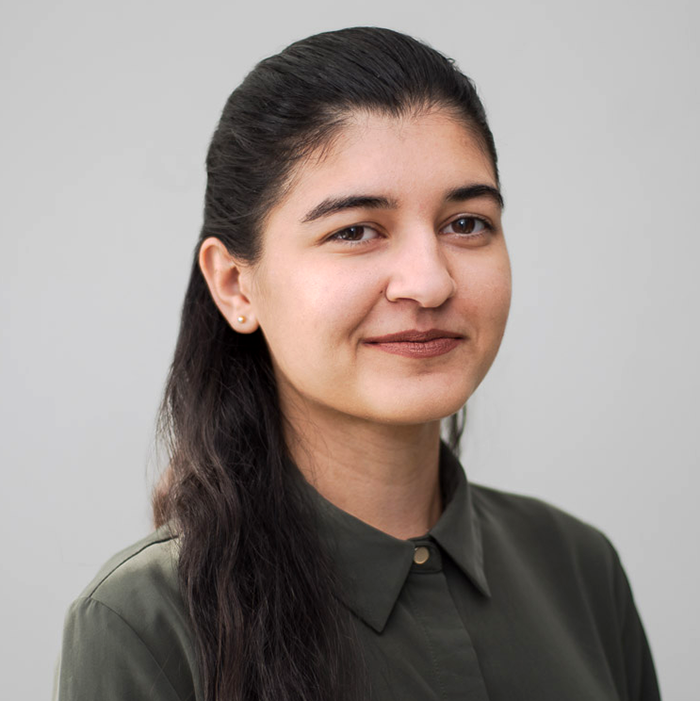 Alexandra (Xandie) Kuenning (she/her/hers) is a graduate of Northeastern University with a Bachelor's in International Affairs and is currently pursuing an International Master's degree in Central and East European, Russian and Eurasian Studies. In her work with non-profit organizations, she has concentrated on Eurasian affairs, with a specific focus on the emergence of LGBTI rights and organizations.
---
Contributions
Cabaret Against the Hate Speech is a newly formed collective based in Glasgow working to organize counter-protests against all forms of hate speech across Scotland through the use of live music, song, and dance. I conversed with a spokesperson from the collective to learn more about their work and to discuss the role art can play in activism.
Based in Minneapolis, the Queer Armenian Library is an online collection of curated works by or about queer Armenians. I spoke to founder J.P. Der Boghossian to learn more about the library and its extensive collection and to discuss his new podcast dedicated to examining the impact queer books can have on someone's life.
Located in Timișoara, Romania's third-largest city, Identity.Education was created out of a need for formal representation of the LGBTI community and a lack of spaces for the community to gather. I spoke to Alex Meszaros, a board member, to learn more about the work Identity.Education does and the recent history of LGBTI rights in Romania.
Based in Tallinn, the capital of Estonia, the Estonian LGBT Association aims to create a fair and safe state for LGBT+ people by influencing government policies and legislation. I spoke to Anette Mäletjärv about their work with the organization and what LGBTI activism looks like in Estonia.
On 5 June, County Donegal saw its first Pride parade, organized by the Inishowen Pride committee. I spoke to Leanne Mc Brearty, a member of the organizing group, about what it took to host a Pride parade in rural Ireland and what the response was from the community.
In 2021, the LGBT+ film festival Festheart celebrated its fifth anniversary in Estonia. I spoke with Keio Soomelt, one of the founders and head organizer of the festival, to discuss what it is like putting together one of the only LGBT+ film festivals in the Baltics and the impact Festheart has had on Estonia.
On 24 February, Russian President Vladimir Putin launched a full-scale invasion of Ukraine. Since then, numerous cities have been under siege — including the capital, Kyiv — and more than two million Ukrainians have fled the country as civilian deaths mount. As the war continues, it is vital to bring attention to the situation of LGBTI Ukrainians and what this war means for them as a minority group.
The Queer Cyprus Association (QCA) is a civil society movement located in the northern part of Cyprus that aims to create a world in which individuals do not face discrimination based on their language, religious belief, color, nationality, sexual orientation, gender identity, sexual expression, age, or ethnicity. I spoke with Dervish Taskiranlar, the Project Assistant and Communication Officer at QCA, about this movement and the impact of the media on social attitudes towards LGBTI people. In addition, Taskiranlar shared what it is like to fight for inclusion and safety for people of all sexual orientations and gender identities (SOGI) in a divided nation.
Founded in 2015, Tallinn Bearty is the only festival of bear culture in the Baltic region. I spoke to Alvar ​​Ameljushenko, the co-founder and organizer of the festival, to learn more about what it means to be a bear in Estonia and the impact Tallinn Bearty has had on the inclusion of people of all sexual orientations and gender identities (SOGI) in Estonia.
Tomas Diafas is the founder of the Thessaloniki Queer Arts Festival. This grassroots initiative aims to alter deeply entrenched misconceptions and prejudices toward the LGBTQ+ community through artistic and cultural practices. Here, he discusses the festival's origins, what it is like to live in Greece as an LGBTI person, and how vital educational and artistic programs are for changing societal attitudes regarding sexual orientation and gender identity (SOGI).
Joci Marton is a Roma LGBTQ+ activist from Hungary, working to showcase Roma LGBTQ+ identity through art inclusive of all sexual orientations and gender identities (SOGI). Here, he discusses what led him to become an activist; his recent exhibition "Owning the Game;" and how Roma LGBTQ+ identity is represented in the media.
Since 2014, the Maribor Youth Cultural Center has been supporting young LGBTQ+ people via the Maribor through Pink Glasses program. I spoke with the team behind Maribor's first Pride, held in 2019, to discuss this historic event and the impact it has had on Slovenian society.
Isaac Blake is the founder and executive director of the Romani Cultural & Arts Company based in Cardiff, Wales. A proud gay Romani Gypsy, he organized the United Kingdom's first international LGBTQ+ Gypsy, Roma, and Traveller conference in 2019, followed by the first ever Gypsy, Roma and Traveller LGBTQ+ Spoken History Archive, which launched early this year. In this profile, he discusses what it means to be an LGBTQ+ Gypsy, Roma, and Traveller; the impact the Archive has had within the community; and what to expect from future LGBTQ+ symposiums.
Founded in 2011, Optimist is a bi-monthly publication in Belgrade, Serbia that aims to provide positive visibility and awareness of the LGBTI community. I spoke with founder Predrag Azdejkovic to learn more about how the magazine came to be and what it means for the LGBTI community in Serbia.
This year, St. Petersburg will host the 13th edition of QueerFest, a cultural festival that raises issues of human rights, identities, gender, and sexuality. I spoke with Egor Teryannikov and Ruslan Savolainen — two members of the organizing committee — about the history of this festival, the impact it has had in Russia, and what we can expect to see in this year's edition.
Alla Chikinda is the PR and Communications Manager at the Resource Center for LGBT [people] in Yekaterinburg, Russia, an organization with the mission to create a respecting, friendly, and accepting environment for the LGBTI community by implementing social and legal programs and services aimed at overcoming discrimination, stereotypes, prejudices, and stigmatization on the basis of sexual orientation and gender identity. Here, she discusses the variances of what it means to be LGBTI in Russia and how the Center helped organize the region's first Pride week.
Launched in 2017, Kok.team was the first LGBTI mass media in Kazakhstan and the first website to publish LGBTI content in the Kazakh language. I spoke with the two co-founders, Anatoly Chernoussov and Daniyar Sabitov, to discuss what inspired them to create Kok.team and the impact this project has had on the portrayal of LGBTI topics in Kazakhstan's media.
Herman Gaibe is the project manager of T9 NSK, an initiative in Novosibirsk, Russia that aims to increase the acceptance of transgender people in society and, eventually, to create a network of transgender activist groups in different regions of Russia. In this profile, he discusses what LGBTI activism looks like in Russia and how T9 NSK works on the ground to effect change.  Читать по русски
David Tasevski is the Executive Director of Subversive Front, an association for sexual and gender minorities based in North Macedonia. In this interview, he discusses the importance of mental health within the LGBTI community and how Subversive Front is working to develop evidence-based policies, programs, and services that support the self-identified needs of LGBTI people.
Lilit Martirosyan is Armenia's first registered transgender woman, the first transgender person to speak out against LGBTI discrimination in Armenia's National Assembly, and the founder of Armenia's first and only NGO for trans people and sex workers — RighT Side. Here she discusses her activism and what the reality is on the ground for LGBTI people in Armenia.
Over two days in November 2020, attendees of the Queer Budapest Exhibition were able to explore contemporary queer culture in Budapest through the lens of a curated selection of artists currently operating in Hungary. I spoke with the exhibition's two curators, Thomas Roughan and Zsuzsanna Zsuro, to discuss the formation of the exhibition and how it has since grown into a permanent platform supporting and promoting the work of queer Hungarian creatives.
Ali Bousselmi is the co-founder and executive director of Mawjoudin, meaning "We Exist," a Tunisian-based NGO that works towards achieving equality for the LGBTI community and other marginalized groups and individuals. In this interview, he discusses the wide-ranging activities Mawjoudin supports, including counseling services, a guide for LGBTI asylum seekers, and the Mawjoudin Queer Film Festival.